Kate Ebrahim and Eden Carson to play for Samp Army in upcoming Houston Open 2022:
After giving opportunity to nearly a dozen male cricketers to play cricket in USA, Team ICA continued its brilliant work for the Women Cricketers as well. Kate Ebrahim and Eden Carson are the two women stars from New Zealand who will be playing in the Houston Open 2022. Both have recently signed with Team ICA and immediately Team ICA made the efforts to send both Women in Houston Open 2022.
International Cricketers Association is always active in various leagues around the world and particularly in the US. Around a dozen male stars who are associated with ICA were provided the opportunity to play in the Houston Open 2022. While now, Kate and Eden are the first two women from New Zealand who will feature in Women's edition of Houston Open 2022 in the USA.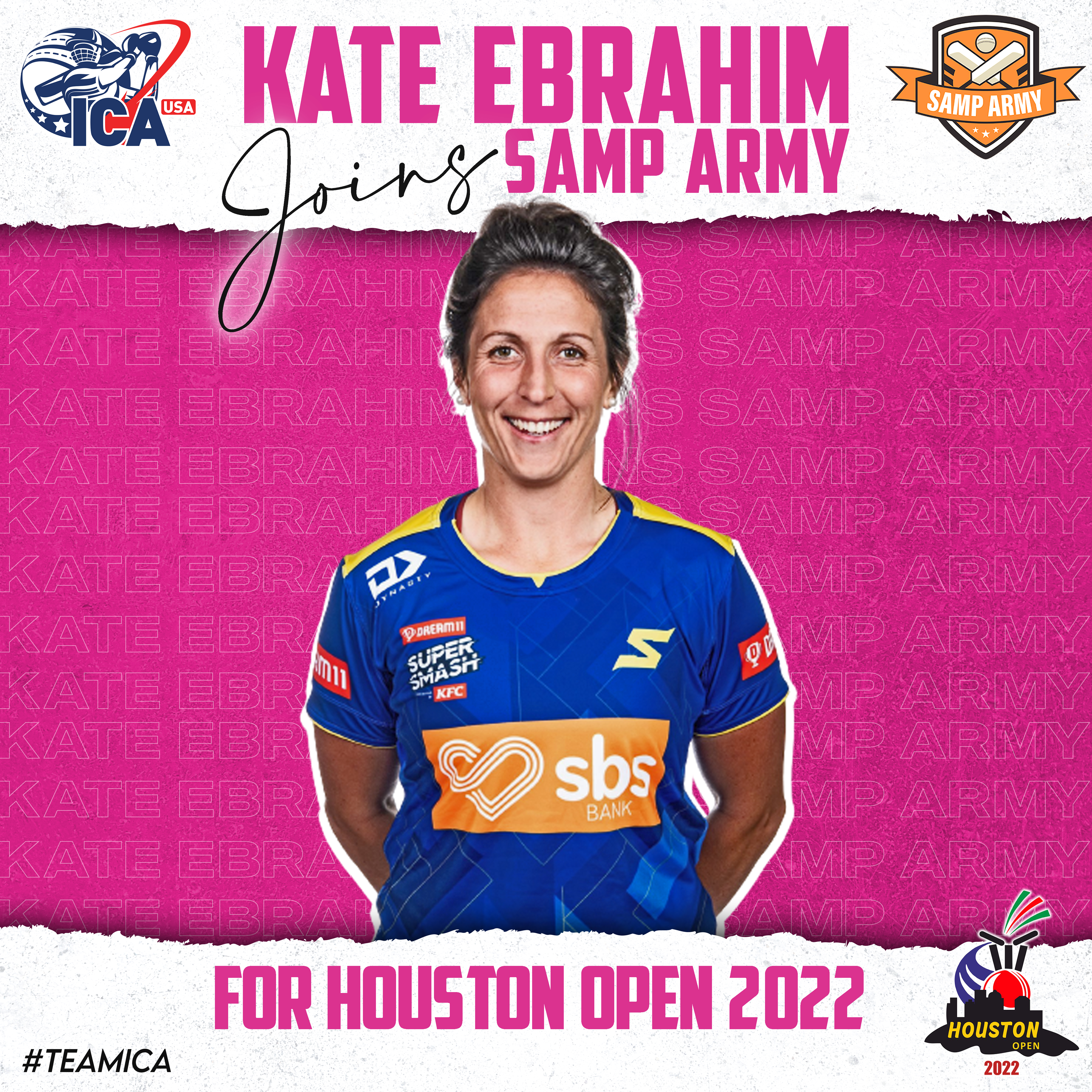 Kate Ebrahim is a talented all-rounder. In 143 T20 games she has 1838 runs and has 7 half centuries in the format. Icing on the cake is her bowling where she has picked 92 wickets in the format. She has also been very impressive in the last two editions of Women's Super Smash.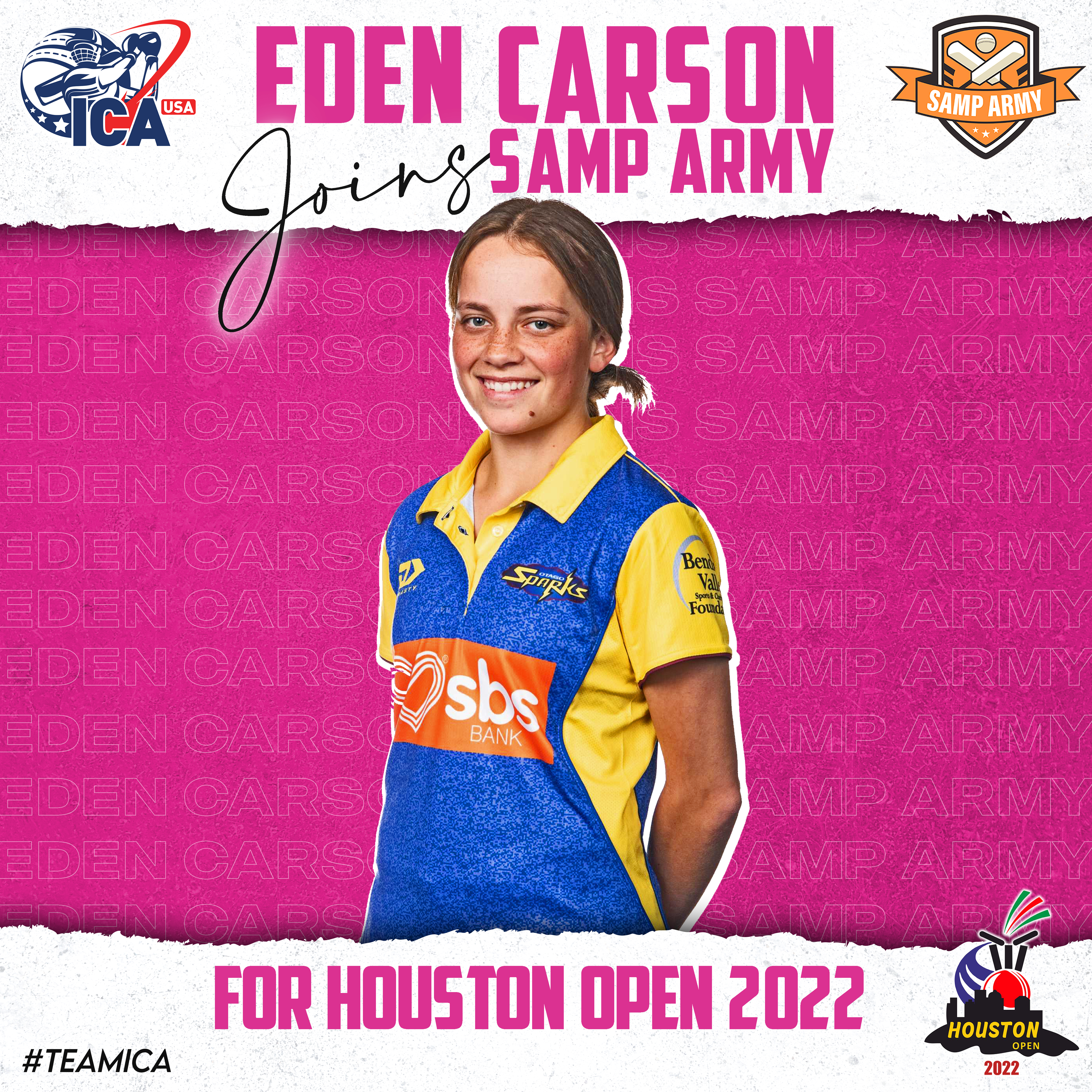 Eden Carson is an emerging talent from New Zealand who is yet to play in international cricket. Eden Carson has 40 wickets in her 30 match T20 career. She took most wickets for Otago and she was the 3rd highest wicket taker in the Women's Super Smash 2021/22.
ICA's Chairman Moghees Sheikh expressed his pleasure on these 2 talented cricketers getting a chance in the USA. ICA's chairman stated that it is the goal of ICA to provide the talented cricketers every possible opportunity to get better in their game and play globally as much as possible.