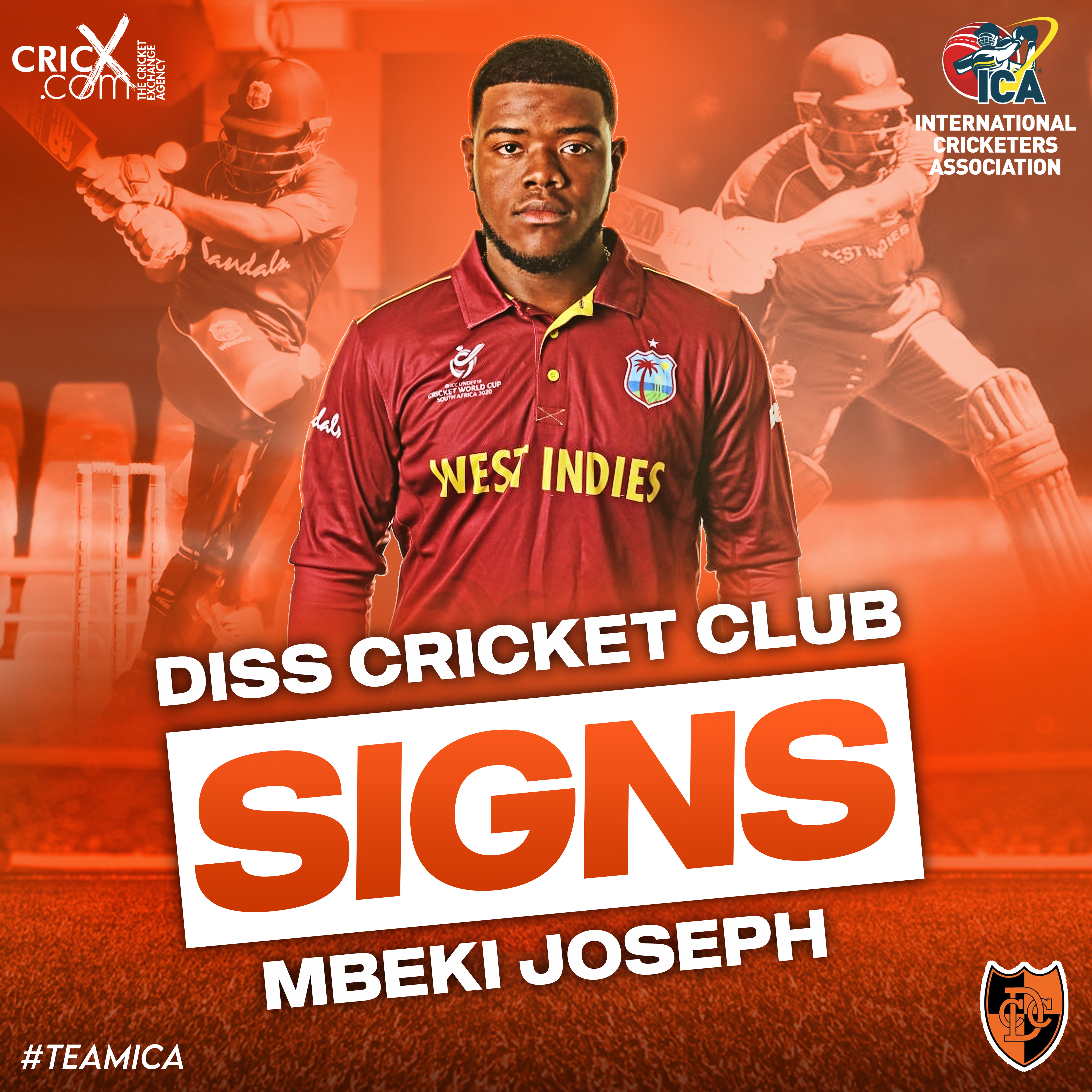 ICA's Emerging Star Mbeki Joseph has been signed by Diss Cricket Club for their 2022 UK Cricket Season:
The 21-Year Old Mbeki Joseph was signed by Diss Cricket Club for UK season 2022. Joseph is a left handed emerging batsman who has done well in Youth ODIs with the Under-19 team.
The deal was closed out by Team ICA with Diss Cricket Club. This will be a great opportunity for the young, Mbeki Joseph to learn and further polish his skills. He is a talented left handed opening batsman.
Team ICA Congratulated Mbeki Joseph on being signing by Diss Cricket Club and wished him best of luck to do well in UK Season.