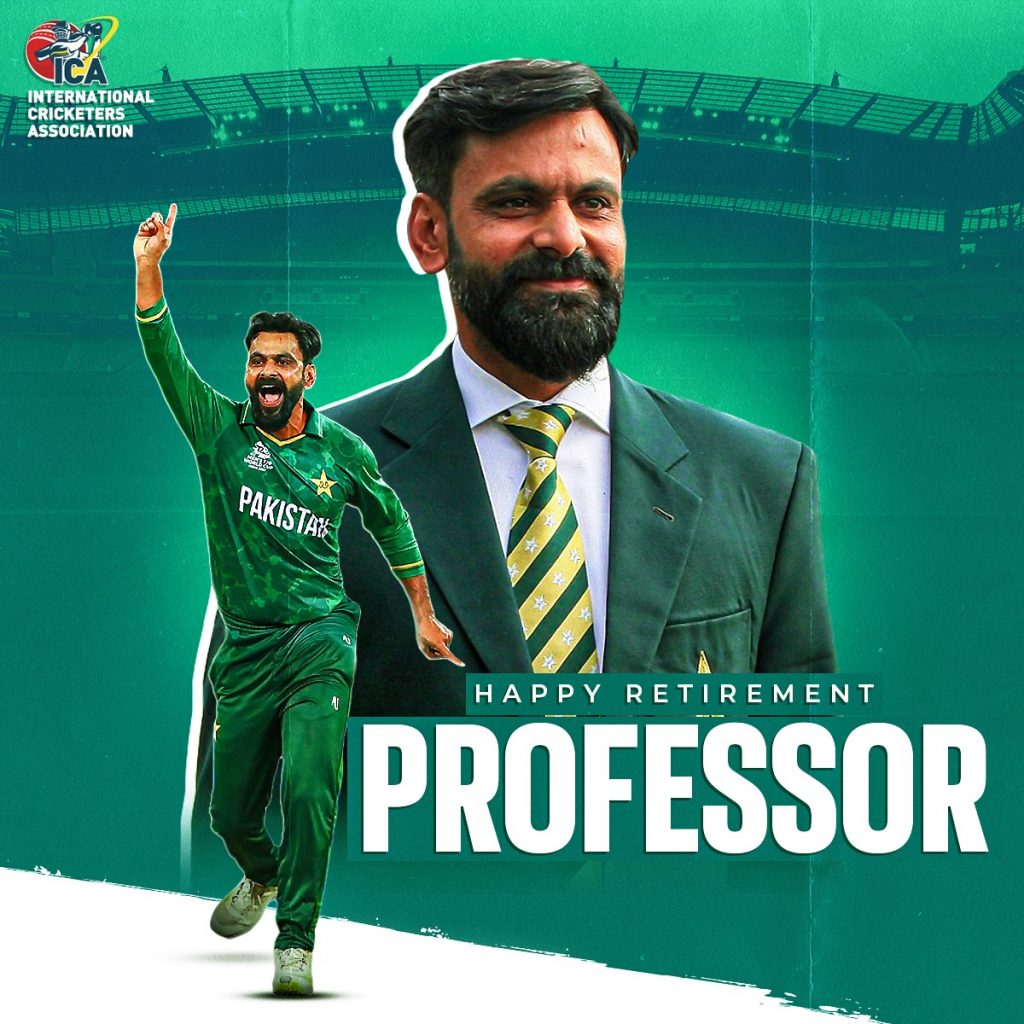 Mohammad Hafeez retired with his head high and after making Pakistan proud on various occasions. He had 32 Man of the Match awards in International Cricket and was one of the most prolific all-rounder of the past decade.
Team ICA Congratulates Mohammad Hafeez on his illustrious career. He made Pakistan proud multiple times and wore the green-jersey with proud and dignity. Hafeez scored over 12000 runs in international cricket for Pakistan. He scored 21 centuries and 64 half-centuries in his 18 year-long international career. He also picked 253 wickets for Pakistan across all the formats.
Apart from his on-field performances, Hafeez is regarded as a great mentor too. Many Pakistani Cricketers thanked Hafeez on his services for Pakistan cricket and also admitted that they learnt a lot from the veteran.
Not only Hafeez was good as a player, but he was also a pretty solid captain. He was a master strategist, hence got the nickname of Professor. He led Pakistan in 29 T20Is and had a win percentage of 60.34. Hafeez also had the honor of leading Pakistan Team in ODIs twice, while he led the side once in Test Cricket as well.
Mohammad Hafeez will continue to play league cricket but he has ended is illustrious international cricket for Pakistan. Team ICA is proud to be associated with a legend of the game and we wish Mohammad Hafeez all the success in his post-retirement days.