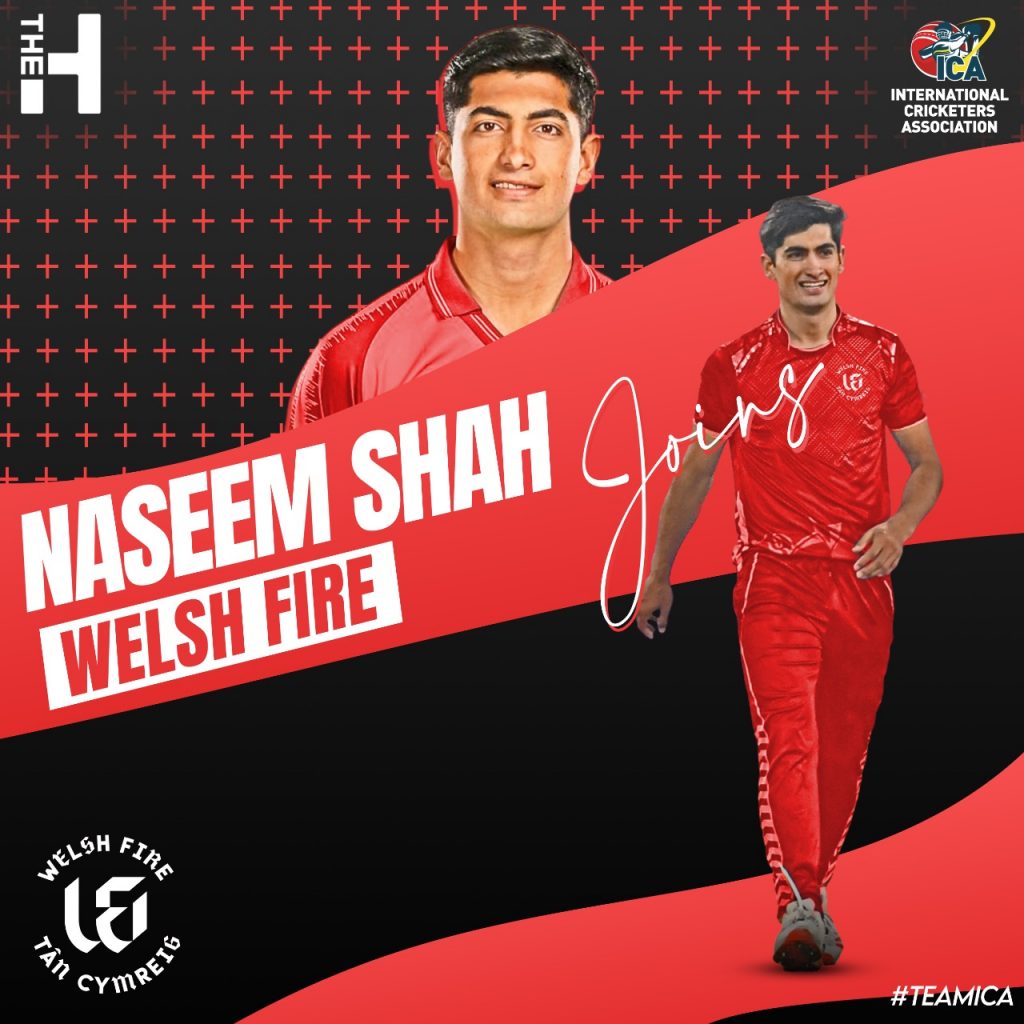 Naseem Shah Continues to Ride High on Success with ICA:
Young speedster from Pakistan and ICA's prime member, Naseem Shah has had a great run lately. Naseem Shah had an incredible run in the Pakistan Super League where he took 14 wickets and was also part of the PSL team of the tournament. After PSL, Naseem got a chance in the Test Series against Australia and delivered brilliantly.
Currently the speedster is in England for County Cricket Championship and The Hundred. Naseem Shah's deal was closed out with Gloucestershire for the County Championship. As soon as Naseem Shah reached there, he expressed his delight and excitement for the County Cricket Championship.
Another big assignment for Naseem was that he was picked in the draft of The Hundred league by Welsh Fire. There is a big role of International Cricketers Association in Naseem's recent success as Team ICA manages his schedule, his deals and of course his social media as well. Naseem Shah was signed for £60,000.
So far in his T20 career, Naseem Shah has played 42 matches and taken 39 wickets including a five-wicket haul. The Major highlight of his T20 career was PSL 2022 where he took 14 wickets including his maiden fifer and was named in PSL's team of the tournament.
Team ICA's Chairman Moghees Sheikh applauded Naseem's recent success and wished him best of luck for these new assignments.