International Cricketers Association:
UK'S Leading & Globally Accredited Cricket Agency
INTERNATIONAL CRICKETERS ASSOCIATION IS THE UK'S LEADING AND GLOBALLY ACCREDITED CRICKET AGENCY THAT SPECIALISES IN THE RECRUITMENT AND PLACEMENT OF PROFESSIONAL CRICKETERS & EMERGING TALENT AROUND THE WORLD.
International Cricketers Association (ICA) is a company known for the management of international cricket players, coaches and A list players. Since its establishment in 2014, ICA has grown to become what is now widely regarded as one of the best cricket management agencies in the UK.
WHAT DO WE DO?

International Cricketers Association is dedicated to building and managing world-renowned cricket talent. The key strength of ICA is a highly experienced, skilled and professional team, united and motivated by their passion for the game of cricket.
International Cricketers Association guides cricketers worldwide who are interested in playing professional cricket. Our aim is to provide platforms for cricketers to lead their careers and compete at the highest level of cricket worldwide. With our connections across the globe, ICA is equipped to provide excellent services to our clients around the world.
PLAYER MANAGEMENT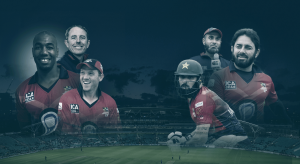 We exclusively represent over 100 players, 10 different nationalities, and have placed over 75 players in different leagues and tournaments throughout the USA, Asia and Europe – including the T10 League Abu Dhabi, Lanka Premier League, Pakistan Super League, BPL, IPL, County Cricket and many more. We have also secured many endorsements for clients with local and national sponsorships.
ABOUT THE CEO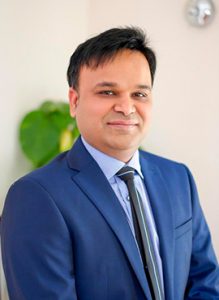 The agency has been working under the mentorship of Moghees Ahmed, the CEO and chairman of ICA. Being a master of management, he has been forming distinct teams in the USA to enhance cricket in the region. Moghees Ahmed, the athlete marketing specialist and the event organiser, has been helping players to grow and gain the hype across the world. He has organised numerous cricketing events under his polished administration across the realm representing ICA and its sister companies.
Moghees Ahmed has gathered his interest in sports altogether to form a forum, the International Cricketers Association (ICA). The chairman, probably the CEO and founder of the agency has been working in close collaboration with the sports bodies, especially cricketers, providing them with a chance to flourish their careers gaining the spotlight in the fraternity.
If you are a club looking for professional players from around the world, contact us today.
email at: [email protected]
or fill in the contact form on the website.