These ICA Stars Are Shinning in National T20 Cup 2021
Pakistan's most celebrated and hyped domestic tournament, the National T20 Cup 2021 is under its way in a full swing being in its first phase going on at the Rawalpindi Cricket Stadium.
Several out of the six domestic associations are featuring multiple starts of the International Cricketers Association (ICA). The top-notched performances from these players are worth mentioning. Here is the list:
Sarfaraz Ahmed:
The captain of Sindh, Sarfaraz Ahmed has gathered 57 runs in 3 innings so far at the best score of 42* on 41 balls. So far, he has an average of 57.00 at an SR of 105.55.
Sahibzada Farhan:
Sahibzada Farhan is the second-highest run-getter of the National T20 cup yet. The Khyber Pakhtunkhwa player has gathered 119 runs in 3 innings at a strike rate of 129.34.
Maintaining an average of 39.66, his highest score of 73 came versus Southern Punjab on 49 balls. ICA anticipates seeing him shining further in the National T20 Cup 2021.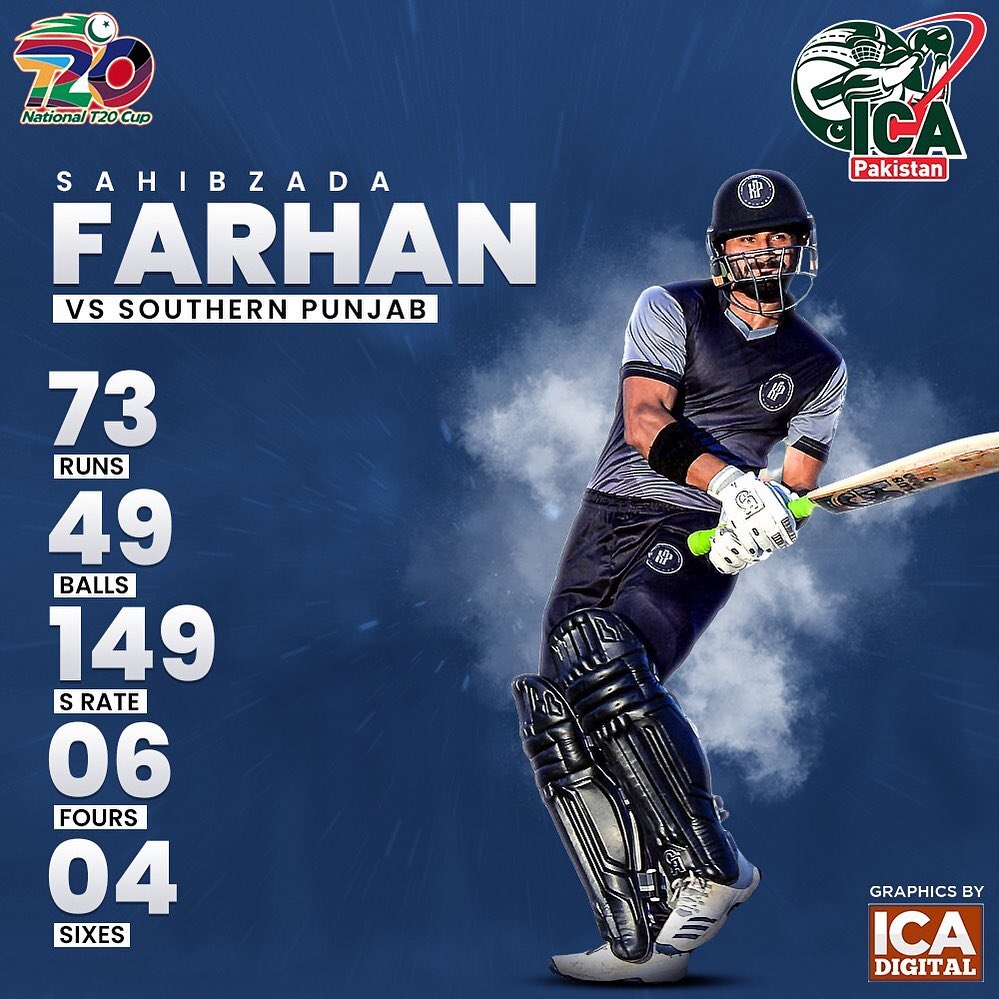 Muhammad Akhlaq:
Muhammad Akhlaq, so far, is the fifth-highest run-getter in the ongoing National T20 Cup whereas, ranks as the second-highest run-getter for his team, Central Punjab.
Playing 3 innings so far, Akhlaq has gathered 100 runs at an SR of 135.13. At an average of 33.33 so far, ICA awaits to see its star topping the charts by the end.
His highest score of 62 came against the Rizwan-led team, Khyber Pakhtunkhwa on just 35 balls.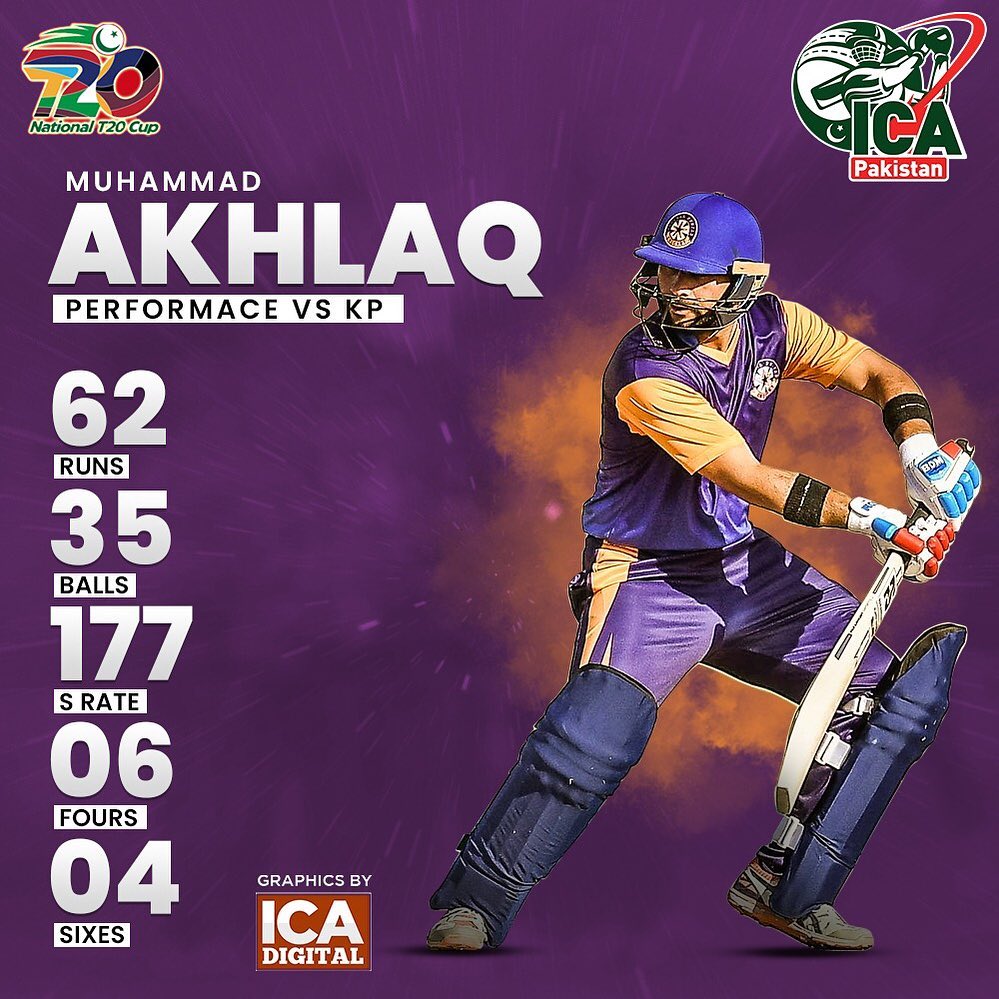 Iftikhar Ahmed:
The middle-order batsman, Iftikhar Ahmed, so far, is the seventh-highest run-maker in the contest. Playing 3 innings, he has gathered 68 runs and remained not out twice.
Iftikhar has the highest score of 40* to his name that came versus the Babar Azam-led side, Central Punjab. Yet, he has an SR of 123.63 with an average of 68.00.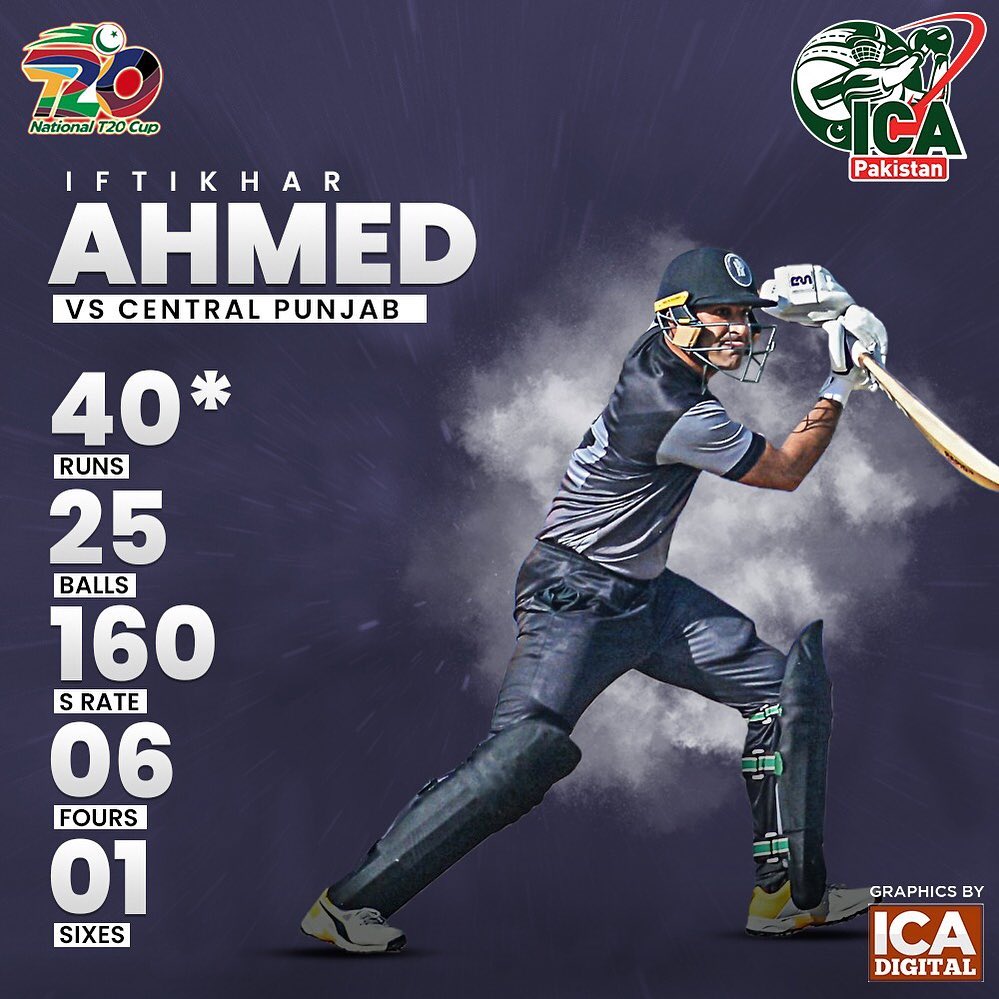 Hussain Talat:
Hussain Talat of Central Punjab is placed at the thirteenth spot when it comes to the list of most runs in the National T20 Cup 2021. The ICA star has gathered 58 runs in 3 innings but has enough potential to prove his skills so far.
Talat's highest score of 51 came versus KPK on 26 balls. He has an average of 19.33 and an SR of 161.11.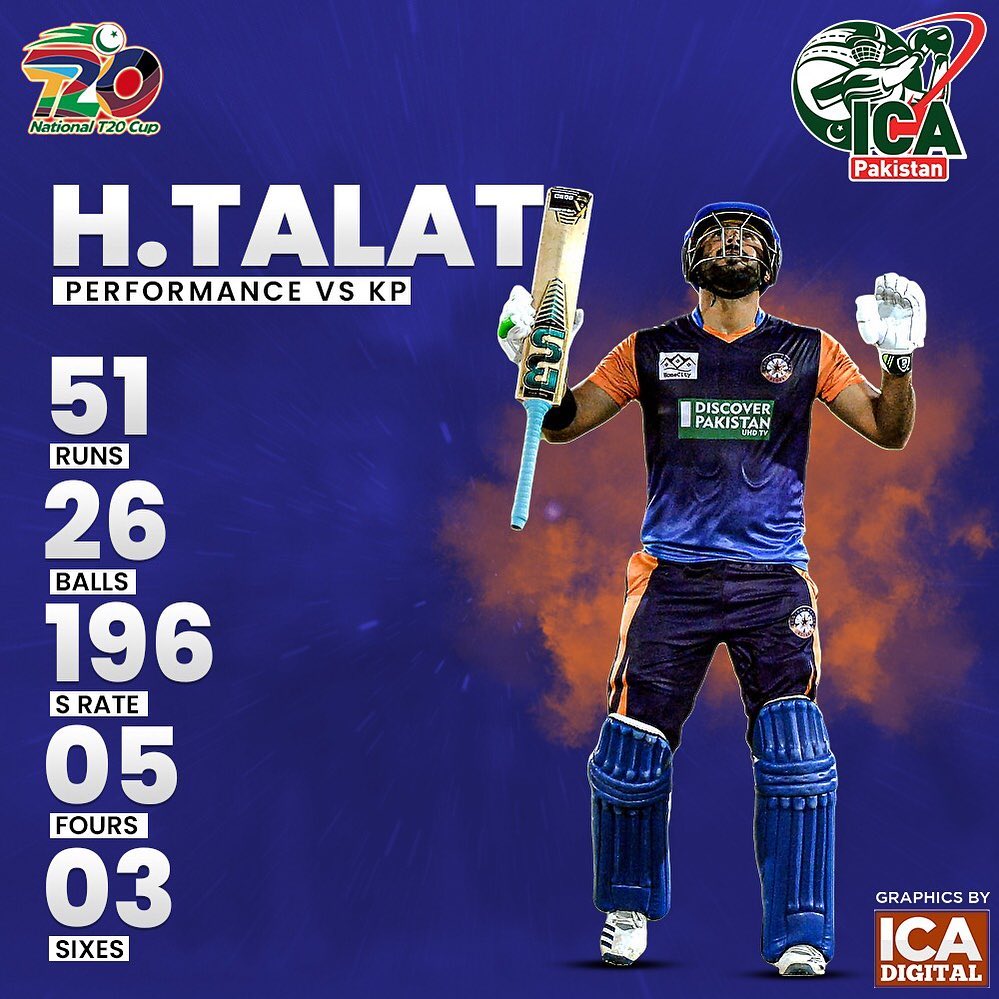 Mohammad Imran:
Mohammad Imran, the Southern Punjab player, has featured in 2 innings of the National T20 Cup yet with 57 runs. His top score of 54 was slammed versus the black jerseys KPK on 46 balls.
Imran has an SR of 116.32 and an average of 19.33.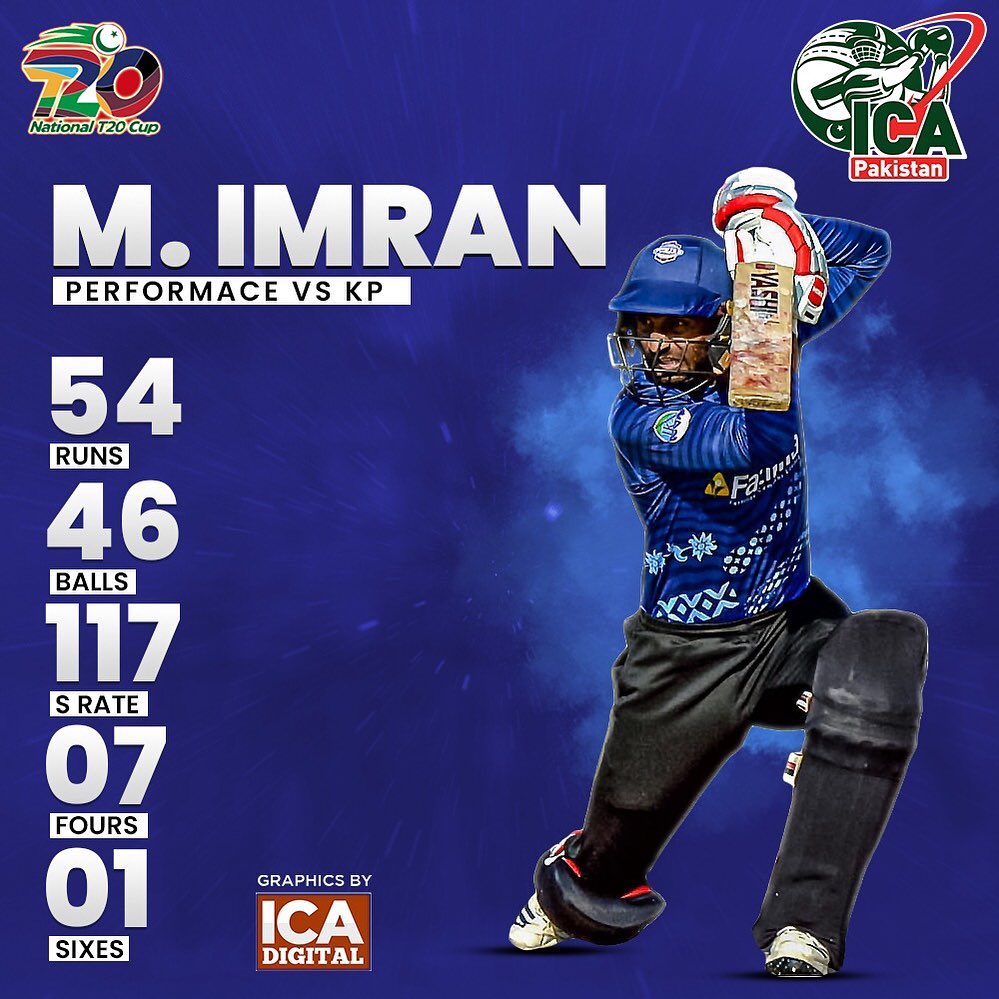 Asif Ali:
Asif Ali, the middle-order batsman, has always proved his worth when donning red jerseys. Doing so in the National T20 Cup, he has gathered 53 runs out of which 43* popped up as his highest score combating Balochistan on 20 balls.
So far, he has an average of 53.00 and an SR of 196.29.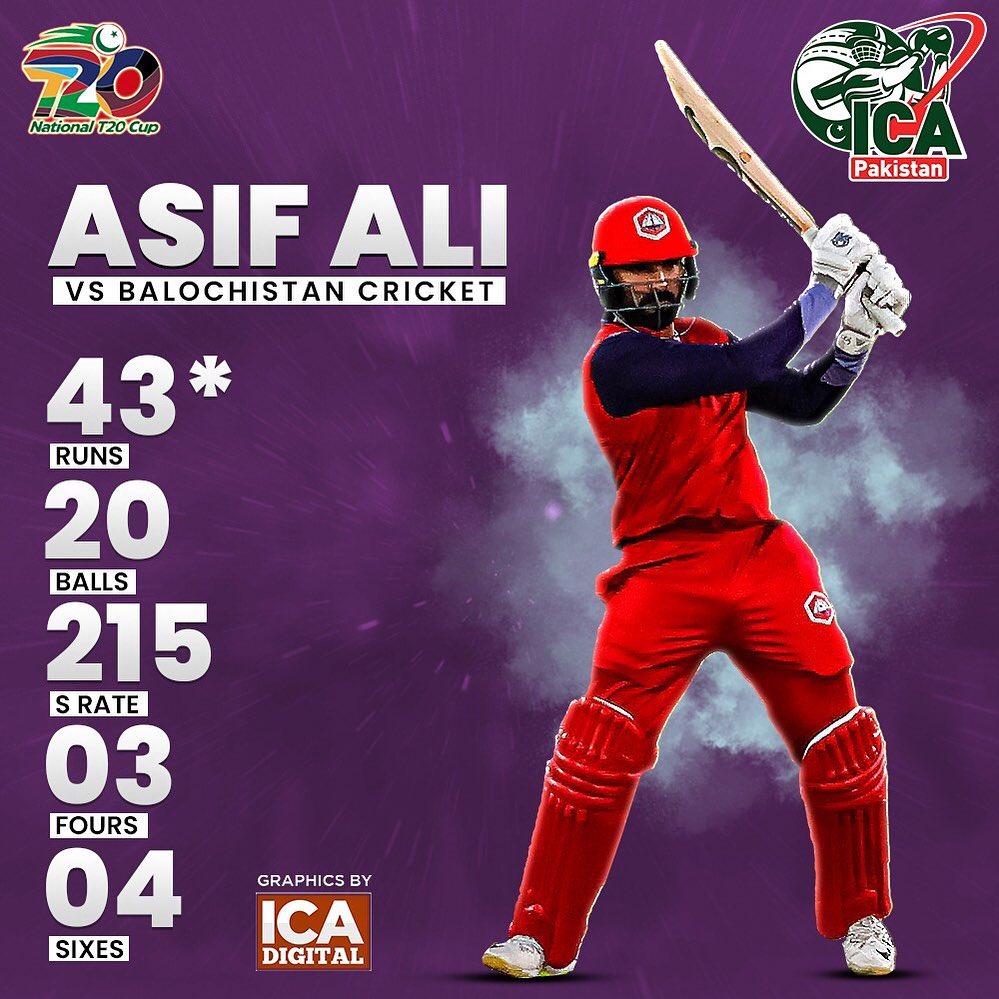 Danish Aziz:
The well-settled all-rounder to his place, Danish Aziz of Sindh has accumulated 22 runs in 2 innings. 17* remains his highest score so far. Furthermore, he has plucked out 1 wicket getting a chance to bowl in one game.
Naseem Shah:
The young pacer of  Southern Punjab has been shining for the team's bowling depart with 4 wickets in 3 games. His best wicket haul came versus KPK grasping 2 wickets conceding 27 runs.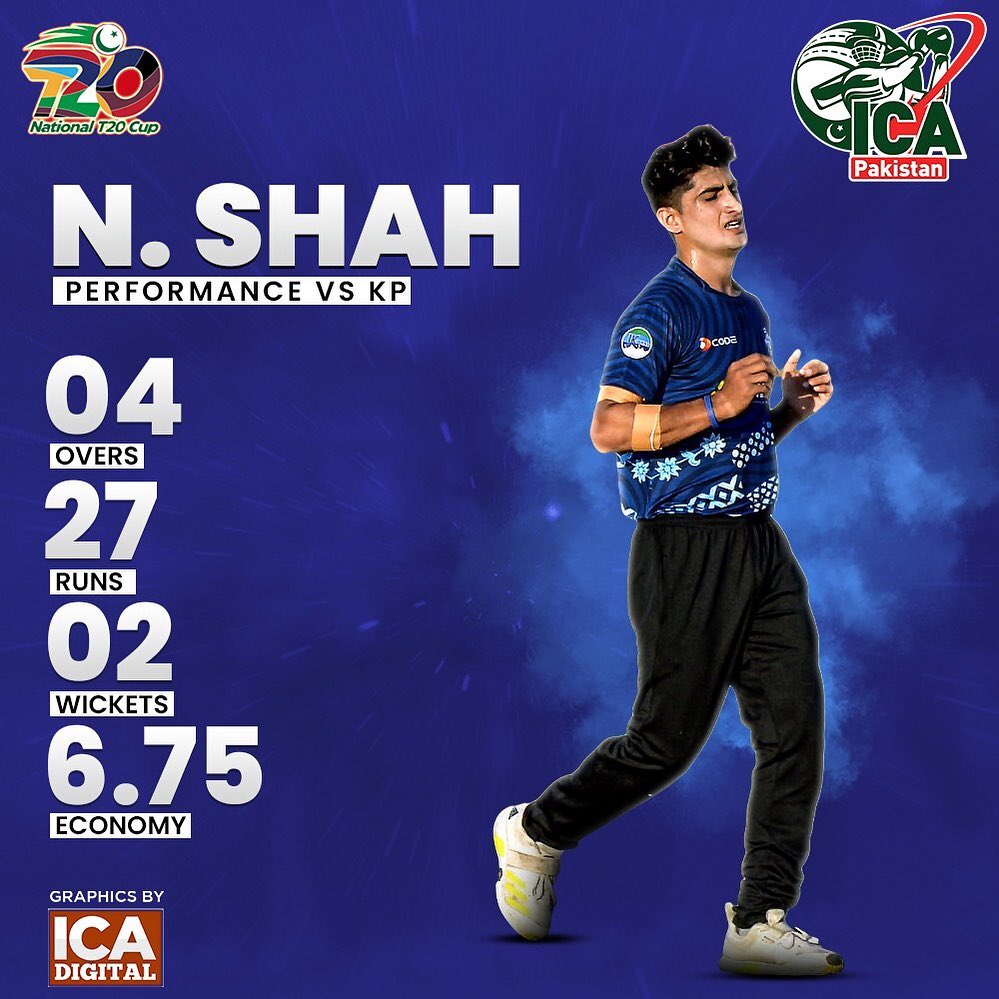 Amad Butt:
ICA's valued member, Amad Butt is proving his all-rounding skills during the ongoing National T20 cup for Balochistan. He has accumulated 48 runs in 3 innings at an SR of 117.07. Whereas, has plucked 4 wickets in 3 games at the best haul of 3/11 delivering 7.5 overs yet.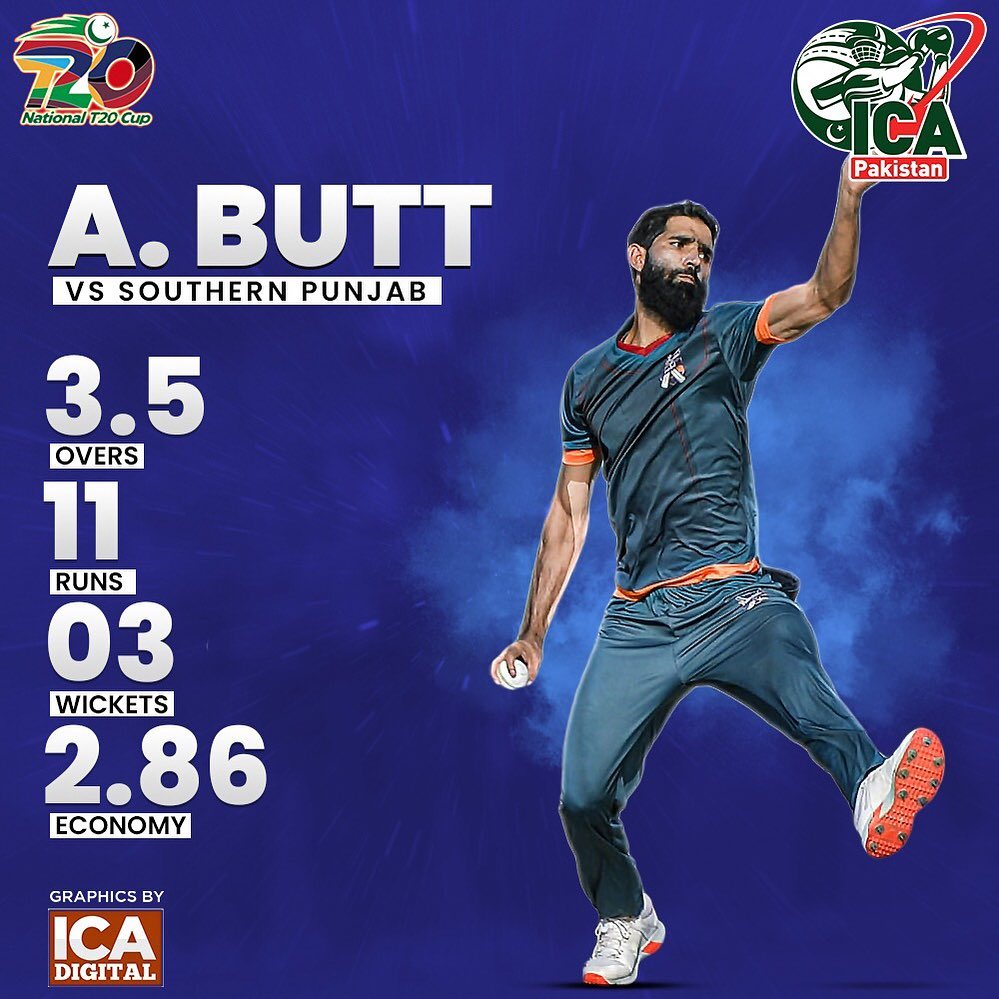 Also, see: