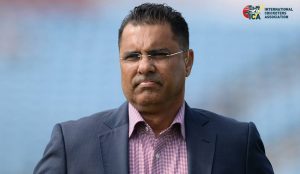 Waqar Younis loads ICA with praise
Waqar Younis, the former Pakistani cricketer, is part of the International Cricketers Association (ICA) as one of its signings.
Finding the agency as an 'appropriate forum for the sports figures, the former player believes the ICA is creating massive opportunities for the players signing in alongside their commercial endorsements, playing, and farthest public appearances
He unveils to the populace that,
I have been part of ICA for some time now.
Loading the founder and the hired-hand of the agency, Waqar claimed all as tempestuous towards their commitment alongside complimenting their personalities. He added,
Wonderful people! Very approachable, reachable, and especially Mr. Moghees Ahmed, who is the CEO of the International Cricketers Association, an excellent human being, very humble.
Notably, Mr. Moghees Ahmed, as mentioned the founder of the ICA is sports marketing professional creating value for all his clients.
Waqar saluted the people associated with the agency asserting that each of them is ingesting an eminent effort towards it with dedication.
I can assure you that they are doing a great job. So Kudos to all who are involved with ICA.
Notably, Waqar is currently the coach of the Pakistan Cricket Team. He was appointed for the designation in 2019 for a three-year contract. The dedicated man is keen to imitate ICA and his motherland on every forum he dispenses his expertise with.
Also, see: